Why not celebrate in style and with a curry? Not just any curry, but a pumpkin curry – a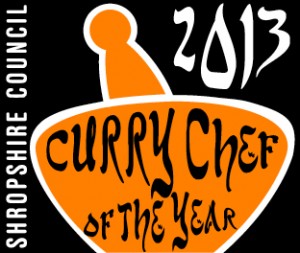 vegetarian, one with chicken and lots of other all time favourites, including the award winning Shimla Chicken curry! Round up your meal with the unusual, flavoursome and fragrant pumpkin pudding, too!
Three course banquet only £16.95, a bargain! Places limited to 35 diners.
Phone 01743 719 100, text 07429 29 97 92, Facebook or Twitter for your table now.